You've got free time to kill, and you want to spend these rare moments with a TV show. But you have a ton of options on a handful of streaming platforms. In an era when keeping up with contemporary TV is beginning to feel more and more like homework, it's about time there was a cheat sheet.
HuffPost's Streamline is a go-to source for what to watch online right now. It includes recommendations for scripted TV shows, both live-action and animated, chosen by writers who watch dozens of series and have an eye on what other critics are ecstatic about this minute.
The weekly list values newness to promote shows that might not be on your radar yet. On the navigation bar above, you can choose specific recommendations for series streaming on Netflix, Hulu and Amazon. The main list below also includes shows that you can stream online with a cable package (such as programs on HBO, Showtime and FX Networks).
The idea: Come to Streamline before you accidentally waste your time with a bad show. Wait a minute to save a minute.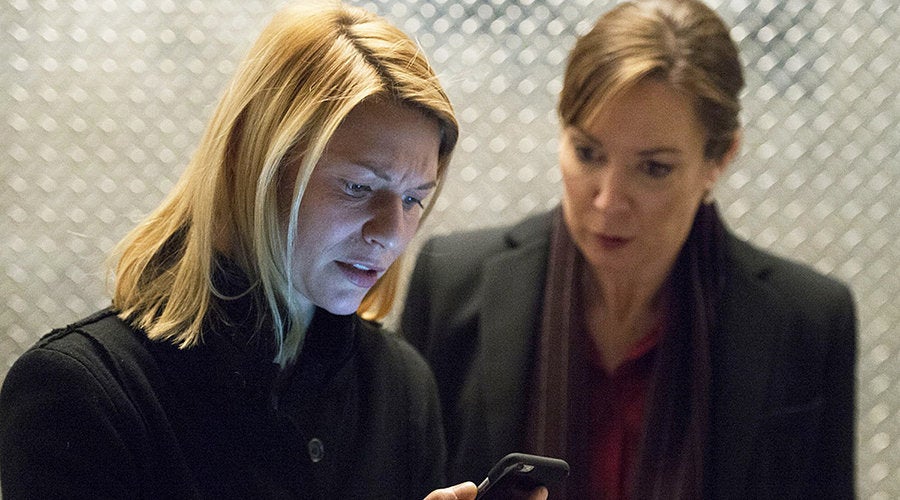 For the weekend of Feb. 10, "The Assassination of Gianni Versace: American Crime Story" tops the list for the fourth time. You can watch it at the FX website.
New To The List This Week
"Homeland" from Showtime joins at No. 10. The seventh season premieres on Feb. 11. It looks like it's going to be bonkers.
Other Notable New Shows This Week
"Queer Eye" from Netflix. You can read more about that show at the Netflix Streamline.
A new episode of "My Next Guest Needs No Introduction" from Netflix. David Letterman interviews George Clooney. Also read that on the Netflix Streamline.
Recent Shows From The Last Month That Are Also Decent
"Absentia" from Amazon. Season 1. Read more at the Amazon Streamline.
"Another Period" from Comedy Central. Season 3.
"A.P. Bio" from NBC, also on Hulu. Season 1. You can read more about that show at the Hulu Streamline.
"Baskets" from FX. Season 3.
"Britannia" from Amazon. Season 1. Read more about that show at the Amazon Streamline.
"Divorce" from HBO. Season 2.
"Mosaic" from HBO. Mini-series.
"One Day at a Time" from Netflix. Season 2. Read more about that show at the Netflix Streamline.
"Waco" from the Paramount Network. Mini-series.
Assorted Streaming News
About 27 million people watched the post-Super Bowl episode of "This Is Us" (compared to its Season 2 average of 10.2 million live viewers) to find out if something bad finally happened to the dad character. It appeared on Hulu shortly after, so streaming viewers could see whether the bad thing happened or not.
ESPN announced more information about their streaming service, ESPN Plus, launching in March. It will cost $5 a month. The service will not show any sports games from its actual cable channels. Seems like it won't work.
A couple major names exited a potential reboot of Steven Spielberg's "Amazing Stories" on the forthcoming Apple streaming service. Bryan Fuller left, as did showrunner and executive producer Hart Hanson.
Disney announced it would have multiple "Star Wars" shows on its own forthcoming streaming service. This, plus a movie a year, seems like a ton of "Star Wars." Disney also revealed that its upcoming service will have no R-related content.
And Jennifer Garner is going to star in a new HBO television series created by Lena Dunham and Jenni Konner of "Girls." The show is called "Camping" and is based on a British show with the same name.
Streamline Newsletter
Streamline now has a weekly newsletter. If you want streaming news and recommendations like this in your inbox on Saturdays, you can subscribe here.
Good luck this week. Hope this helps.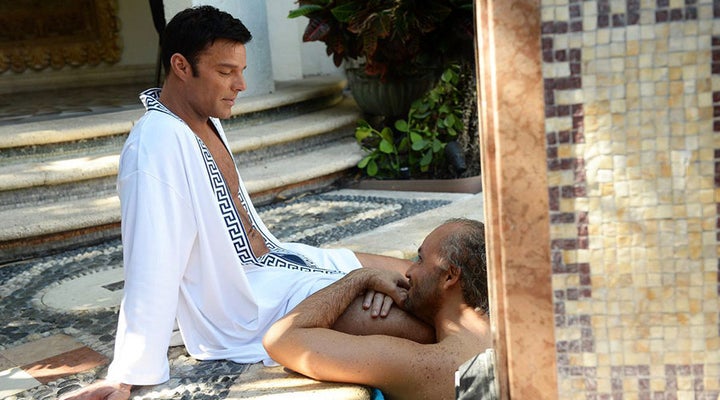 FX
#1. The Assassination of Gianni Versace / FX
Season Finale: March 21, 2018


Plot:
Chaos before and after murder.
Pro:
The acting is superb. The setting, costuming and overall style is fascinating. This fashion-based story is hard to look away from.
Con: As with most Ryan Murphy projects, this is often overdone and occasionally goes off the rails.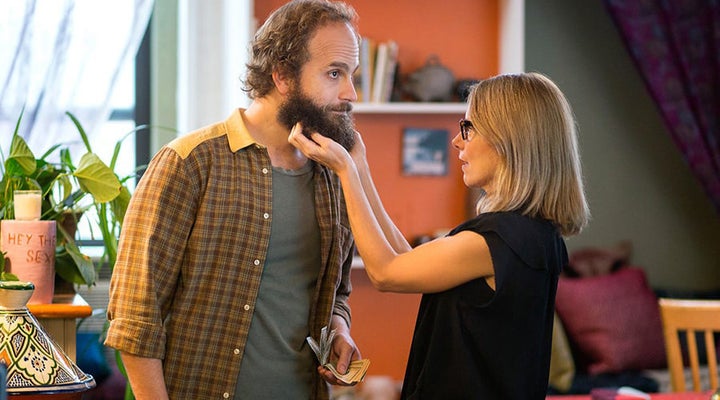 HBO
#2. High Maintenance / HBO
Season 2 Finale: March 23, 2018


Plot:
Pot dealer encounters different people.
Pro:
The show is both funny and exceptionally well-written. The protagonist encounters truly unique lives through his job.
Con: The very loose structure of the show can make it seem aimless.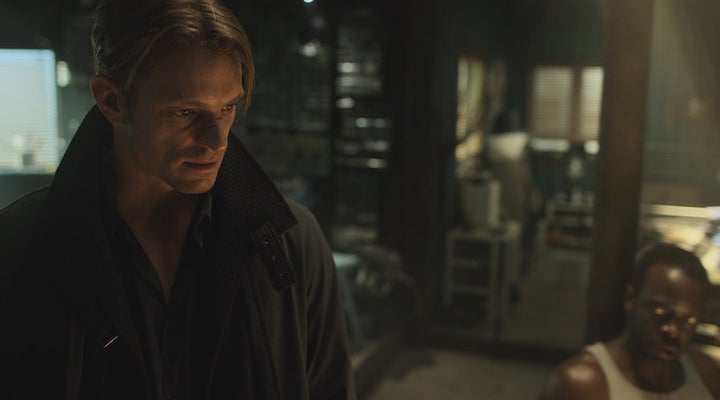 Netflix
#3. Altered Carbon / Netflix
Season 1 Release: Feb. 2, 2018


Plot:
Future where people switch bodies.
Pro:
It's a fast-paced crime thriller set in the future. A ton of money was clearly spent on special effects and sets, making this a viscerally exciting watch.
Con: The writing is often slap-dash and tries to accomplish too much, which detracts from the more mindless joys.
Here's the trailer.
As you can see, the plot here is pretty ridiculous. All you really need to know is this is a decent action thriller.
The weightier philosophical questions brought up through the science fiction elements are often stumbled through in this. So check it out if you're just into seeing fight scenes in a cool setting.
Showtime


Plot:
Growing up in South Chicago.
Pro:
The characters are exceptionally strong. The unique setting for a show is also quickly captivating.
Con: Dramatically life-changing events simultaneously happen in different characters' lives in a way that's unbelievable.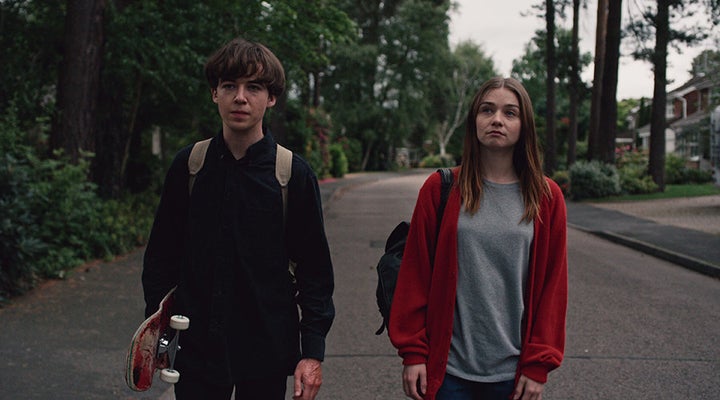 Netflix
#5. The End of the F***ing World / Netflix
Season 1 Release: Jan. 5, 2018


Plot:
Teenage love with sinister undertone.
Pro:
This is an inventive take on the teenage love story.
Con: You might be super out on the show's main conceit — the main guy continuously fantasizes about killing the main teenage girl.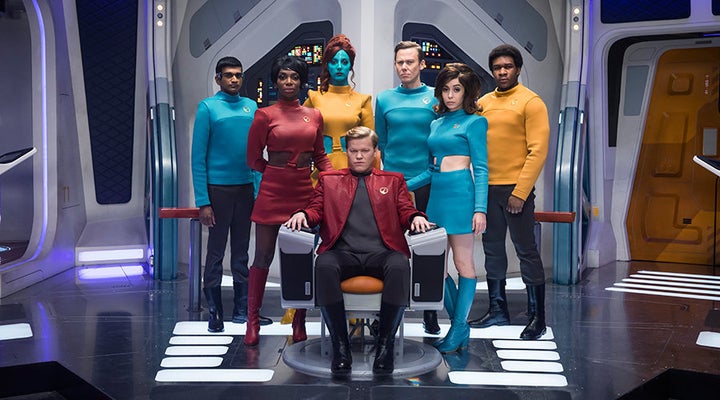 Netflix
#6. Black Mirror / Netflix
Season 4 Release: Dec. 29, 2017


Plot:
A series of dystopian vignettes.
Pro:
Each episode is a standalone story, so you can start wherever. It's cliche to point this out now, but it's this generation's "Twilight Zone."
Con: This season's not quite as strong as the previous.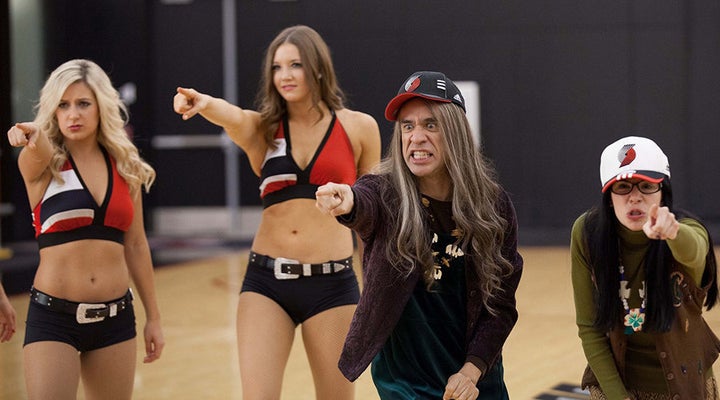 IFC
Season 8/Series Finale: TBA


Plot:
Sketches of weird Portland life.
Pro:
This last season is still as strong as ever. Both exceptionally funny and insightful on a subset of contemporary culture.
Con: The slices of life being parodied are often extremely niche, meaning this inherently isn't for a wide audience.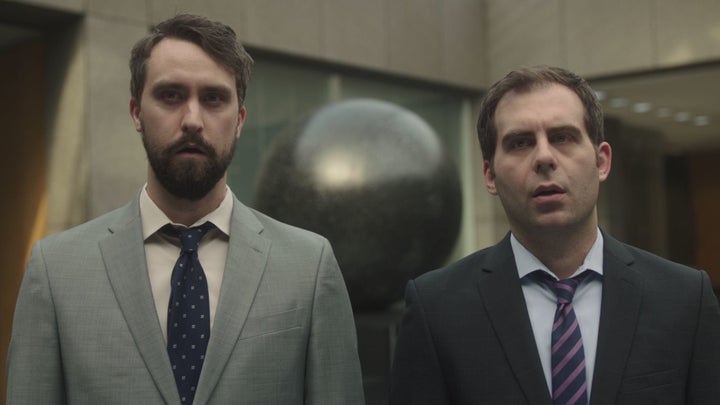 Comedy Central
#8. Corporate / Comedy Central


Plot:
Working an office job sucks.
Pro:
The show has much to say about the reality of American white-collar work. The writing is often very strong.
Con: The writing is also often super derivative of the office-based humor that's been prevalent for decades.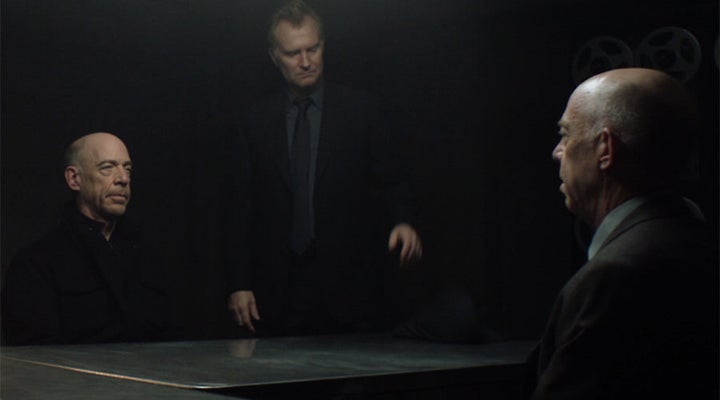 Starz
Season 1 Finale: March 25, 2018


Plot:
Parallel dimensions collide in Berlin.
Pro:
J.K. Simmons is incredible in this show. The plot is exceptionally creative and the writing adequately pulls off the generally high ambitions of this project.
Con: It can feel like this show is spiraling out of control at times. Also, although it's a new take, it is yet another espionage thriller.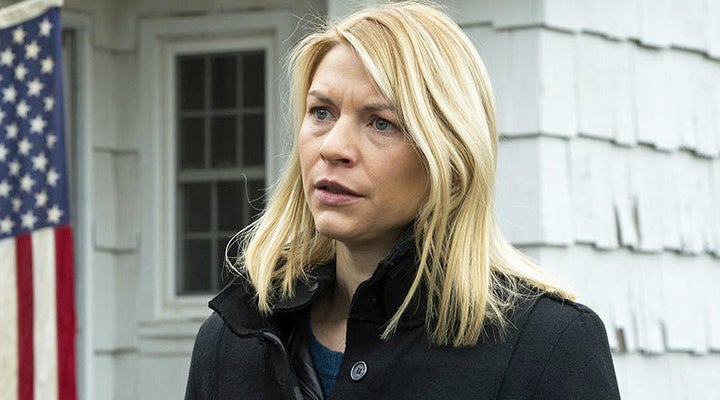 Showtime


Plot:
Powerful Washington institutions at war.
Pro:
The show is as exciting as ever. The plot moves very quickly.
Con: This show has gone off the rails many times. So it's hard to trust that this new season will be any different.
Here's the trailer.
The video here does a good job of showing that this season is going to be wild.
Now that "House of Cards" might as well be done, "Homeland" is the best show to watch if you want to watch characters in the United States government be even more absurd than real life.
A note on methodology:
Streamline recommendations do not include reality shows, game shows, awards shows, news shows and other shows that aren't streaming online.
Shows can appear on the main list for two months after their most recent season's final episode. Shows that debut all episodes at once will also be eligible for only two months.
If broadcast shows want a chance at showing up on the main list, they should make their episodes easily available to stream.