For the weekend of Feb. 10, Streamline recommends "The End of the F***ing World" in the top Netflix spot for the second time. Although it debuted in January, the British comedy about two teens kind-of, sort-of falling in love has been the best of Netflix's offerings since its release.
The very, very expensive to create "Altered Carbon" joined the service last week, but doesn't seem to be the massive hit Netflix hoped for (partly because Netflix immediately overshadowed it by surprise-releasing sci-fi film "The Cloverfield Paradox" after the Super Bowl).
What's New This Week
This is the first week that Netflix hasn't added a major scripted show to the service since Streamline began these rankings. This is likely due to the aforementioned surprise addition of "The Cloverfield Paradox" and because Netflix debuted multiple non-scripted shows this week.
So Streamline is adding two bonus slots to the list for the first time. The new reality show "Queer Eye" and the latest "My Next Guest Needs No Introduction" take those slots. Normally, Streamline doesn't include non-scripted shows to keep things simple, but as these are the most notable shows Netflix is releasing this week, it seems wrong to ignore them.
In any case, "Queer Eye" has earned pretty strong reviews from critics. Most of the light negative criticism has been focused on the show seeming lackluster compared to the original "Queer Eye for the Straight Guy" from the early '00s. Besides it being a pretty good show, Streamline recommends checking this out if you want to get a glimpse of Netflix's upcoming strategy towards reality television.
David Letterman interviews George Clooney in the new "My Next Guest." Clooney is certainly no Barack Obama, who was the first guest on that show. But as far as celebrity interviews go, this one is decent.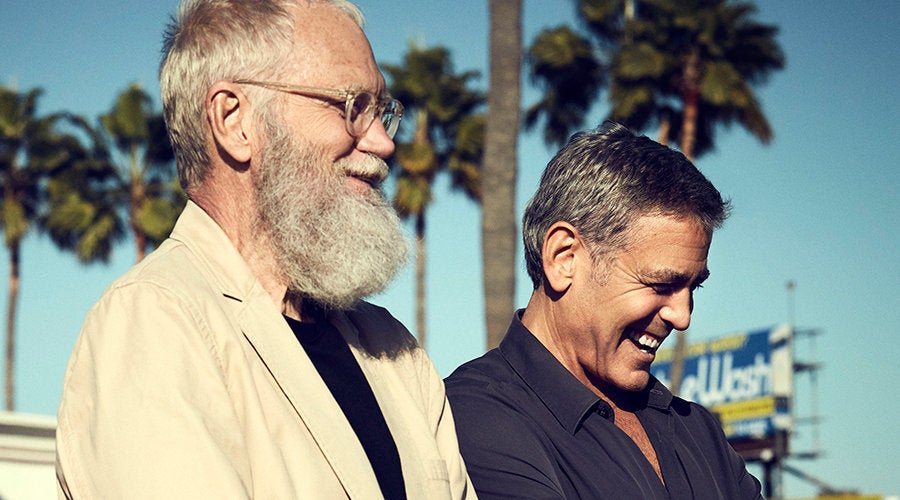 News From This Week
Although this is a roundup of television shows, it must be mentioned at least one more time that Netflix created a new way to release a blockbuster movie this week. Netflix apparently paid over $50 million to acquire J.J. Abrams' "The Cloverfield Paradox" and then an estimated $5 million just for its surprise announcement during the Super Bowl.
The unexpected release was kind of a cross between two music album releases of recent years ― Beyoncé's self-titled album from 2013 that debuted without warning and her husband, Jay-Z, announcing his album "Magna Carta Holy Grail" via an ad during the 2013 NBA Finals.
"The Cloverfield Paradox" ended up being a terrible movie, but maybe Netflix will be able to successfully use this strategy again with a more worthy project.
Netflix released data about user bingeing habits Wednesday.
"It takes a new member 12 days to start their first show binge, with the majority of users finishing a season in just 3 days," read a company press release."With no shortage of TV shows to stream, more than 90% of members have had a 'First Netflix Binge' within a year of joining."
The top five shows users have binged first over the last five years are "Orange Is the New Black," "Breaking Bad," "The Walking Dead," "Stranger Things" and "House of Cards," according to the platform. Sounds about right. You can find out the first show you binged by heading to your account page, clicking "Viewing Activity" and then scrolling all the way down.
I remember signing up for Netflix when I learned "Party Down" was leaving the service, so I watched that show many hours into the morning past midnight. It was worth it.
Travel company Champion Traveler pulled data to learn that Japan now has more streamable titles on Netflix than the United States. As of January, Japan now has the most in the world, with 6,340 titles available to stream. The United States has a measly 5,600 titles. Now try watching them all.
And in especially fun news, Fantastico Studio has created a video game based on Netflix. The premise is that the playable character gets sucked into the Netflix streaming site and has to battle villains from parodies of popular shows such as "Breaking Bad" and "Stranger Things." You can donate to their Kickstarter to help make that a reality, download a demo or at least watch their teaser.
Random Netflix Tweet
The Netflix Twitter account is one of those try-hard media brands that likes to make jokes. Streamline will present one a week without comment.
Assorted Announcements
Ryan Murphy is getting yet another show. This one is called "The Politician" and might star Barbra Streisand and Gwyneth Paltrow. Tony winner Ben Platt is already attached. Where does Murphy find the time or energy to create so many projects?
The new Joel McHale talk show, "The Joel McHale Show with Joel McHale," will start with a mini-reunion of his previous show, "Community." Stars from that show like Alison Brie and Jim Rash will be guests. Donald Glover is apparently still too busy being Lando Calrissian.
And Streamline launched a weekly newsletter. Let Streamline email you on Saturdays so you can keep up with Netflix news and know what to watch. Subscribing is easy and way cheaper than a Netflix subscription ― because this thing is free. Do so here. And tell your friends to do so too. Please.
Streamline includes related reading below the show recommendations, as well as a list of other shows and movies joining the service this week.

Note: This list only includes shows that debuted their most recent episode less than a year ago. Much like the main list, it prioritizes newness.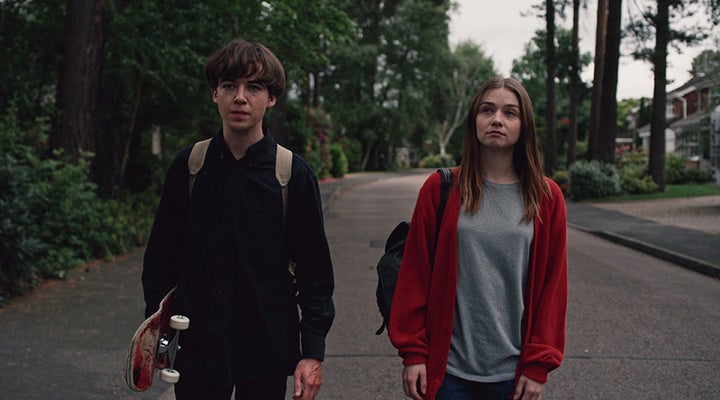 Netflix
#1. The End of the F***ing World
Season 1 Release: Jan. 5, 2018


Plot:
Teenage love with sinister undertone.
Pro:
This is an inventive take on the teenage love story.
Con: You might be super out on the show's main conceit — the main guy continuously fantasizes about killing the main teenage girl.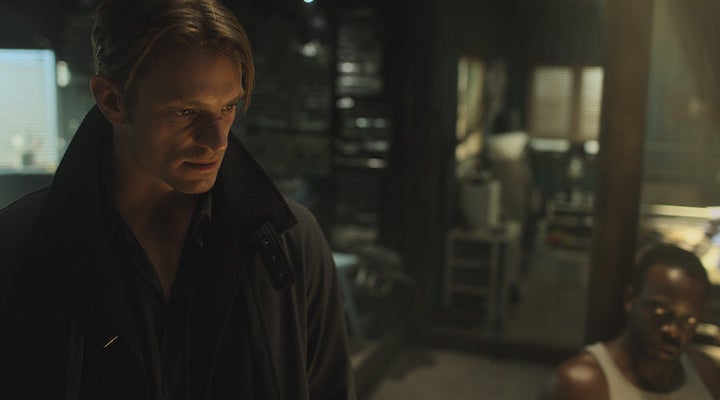 Netflix
Season 1 Release: Feb. 2, 2018


Plot:
Future where people switch bodies.
Pro:
It's a fast-paced crime thriller set in the future. A ton of money was clearly spent on special effects and sets, making this a viscerally exciting watch.
Con: The writing is often slap-dash and tries to accomplish too much, which detracts from the more mindless joys.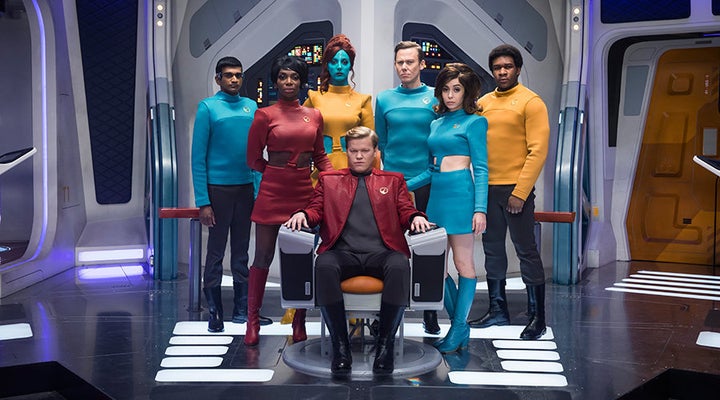 Netflix
Season 4 Release: Dec. 29, 2017


Plot:
A series of dystopian vignettes.
Pro:
Each episode is a standalone story, so you can start wherever. It's cliche to point this out now, but it's this generation's "Twilight Zone."
Con: This season isn't quite as strong as the previous.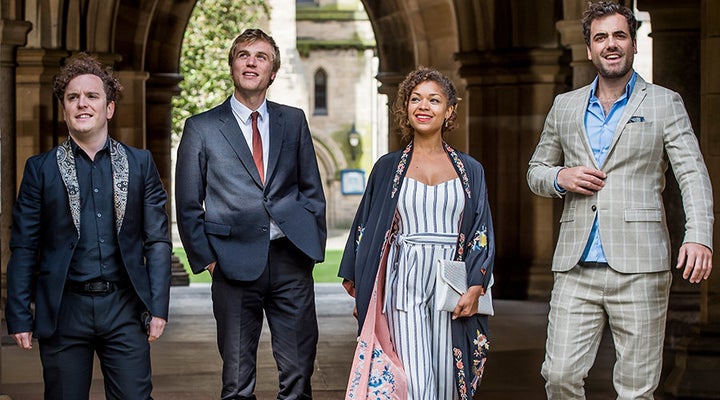 Alan Peebles/Netflix
Season 3 Release: Jan. 1, 2018


Plot:
Young adults struggle finding love.
Pro:
Episodes are very breezy and fun. You can watch this without much effort. You also don't really need to watch the first two seasons to understand what's going on.
Con: Intellectually, there isn't much here.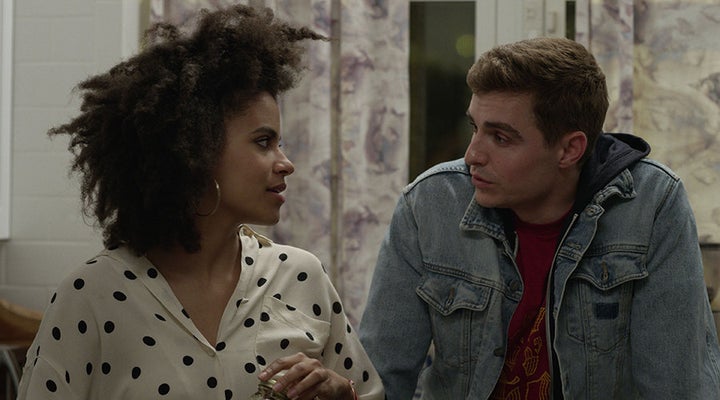 Netflix
Season 2 Release: Dec. 1, 2017


Plot:
Chicagoans find their best lives.
Pro:
The characters are fun and believable. The show's stories play out in a rare balance of realism, but with solid plots that keep things moving.
Con: Episodes are hit-or-miss and can occasionally feel too aimless. Very much a show with high highs and low lows.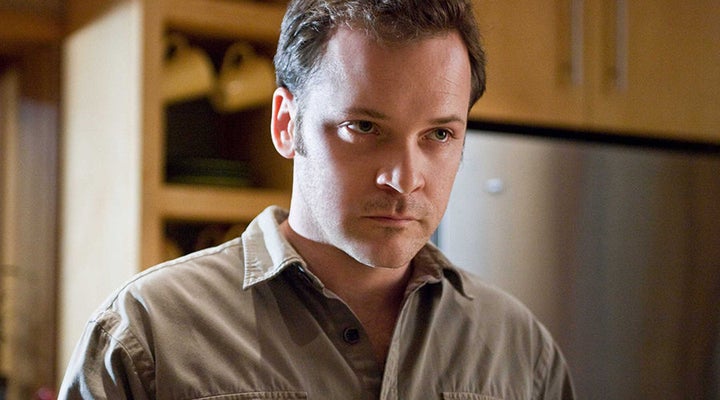 Netflix
Season 1 Release: Dec. 15, 2017
Plot:
Son tries solving father's death.
Pro:
Critics are comparing this Errol Morris project favorably to his 1988 movie, "Thin Blue Line."
Con: There's been some controversy around Morris' continued use of dramatic recreations to illustrate his documentary-style message.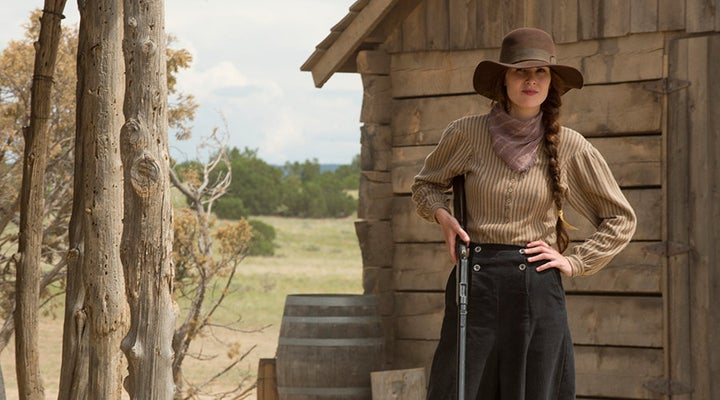 Ursula Coyote/Netflix
Season 1 Release: Nov. 22, 2017


Plot:
Outlaws war in the west.
Pro:
Both the character writing and the action sequences are great, which is rare. A western with ideas about gender and race feels contemporary.
Con: The long, cinematic shots of the genre can be trying.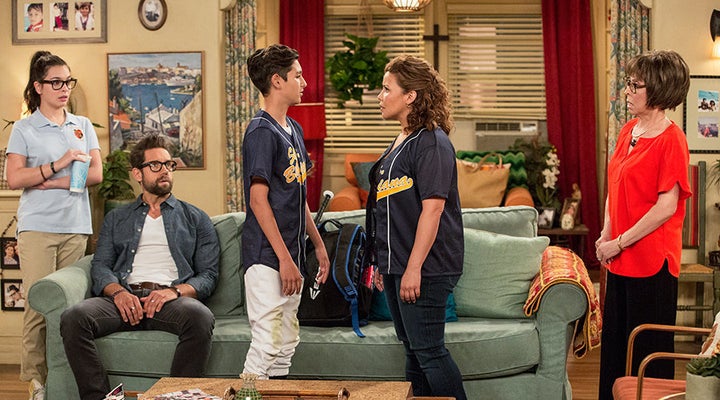 Mike Yarish/Netflix
Season 2 Release: Jan. 26, 2018


Plot:
Immigrant family conquers issues together.
Pro:
For a sitcom, this show has a ton to say about the myriad ways families are struggling to stay together and thrive today, especially in regards to Cuban-Americans in the current political climate. But there's still a constant stream of jokes.
Con: It still has a pretty run-of-the-mill sitcom format that can be tiresome.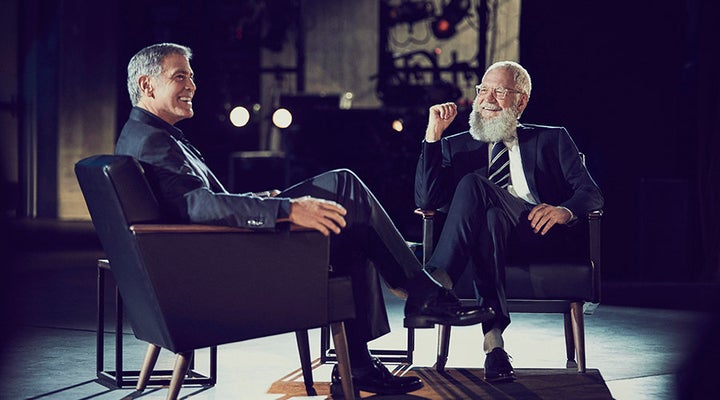 Joe Pugliese/Netflix
BONUS: My Next Guest Needs No Introduction
George Clooney Episode: Feb. 9, 2018
Premise:
David Letterman interviews famous people.
Pro: Letterman is only interviewing true A-listers in this show. The longer format allows for more story-telling than the traditional promotional interviews you see on late-night.
Con: So far, these interviews have not been very hard-hitting. They're close to simply being puff pieces for the interviewee's brand.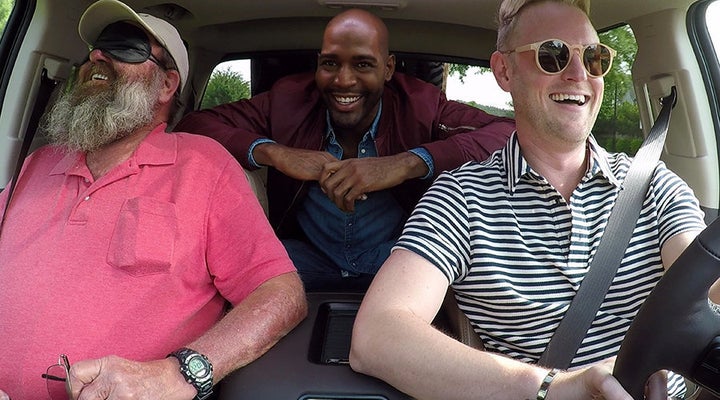 Netflix
Premise:
Gay culture experts give advice.
Pro: The hosts are charismatic and work well together. Netflix's big foray into reality television seems to have worked.
Con: This certainly isn't as revolutionary as the original series, which is a good thing in the long run. But that means this also doesn't feel like necessary viewing.
"Greenhouse Academy" (Season 2, Netflix Original)
"Love Per Square Foot" (Netflix Original)
Feb. 15
"Deep Undercover Collection: Collection 2"
"Re:Mind" (Season 1, Netflix Original)
"DreamWorks Dragons: Race to the Edge" (Season 6, Netflix Original)
"Evan Almighty"
"Everything Sucks!" (Season 1, Netflix Original)
"Irreplaceable You" (Netflix Original)
"First Team: Juventus" (Season 1, Netflix Original)